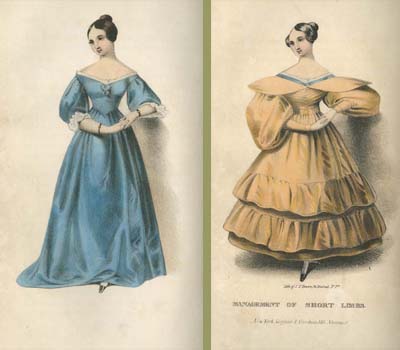 BOOK PLATES
"Management of Short Limbs." Hand-colored, crayon lithograph printed by John T. Bowen, in Mrs. A. Walker, Female Beauty, as Preserved and Improved by Regimen, Cleanliness and Dress (New-York: Scofield and Voorhies, 146 Nassau Street. J. & H. G. Langley, 57 Chatham St., [1840?]).  
Publishers mostly commissioned illustrations for botanical, medical, ornithological, and other natural science and history works, but there were also exceptions.
Click image for larger view.