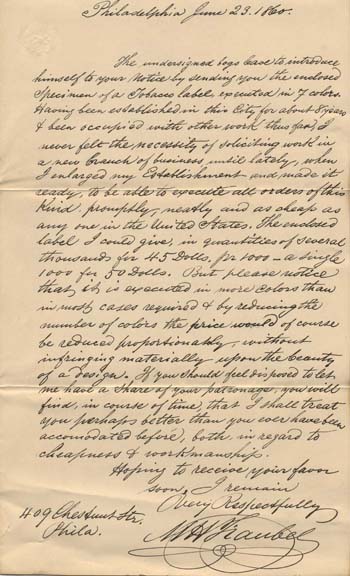 Maurice Traubel, Letter of Solicitation, June 23, 1860.  Courtesy of The Library of Congress, Manuscript Division.
Maurice Traubel (1828-1898) managed his own lithographic firm in Philadelphia between 1853 and 1872. The German-born lithographer produced maps, sheet music covers, portraits, political cartoons, trade cards, and stationery. To sustain his business in a changing market, he issued this solicitation, promoting his foray into a new branch of business – chromolithographed tobacco labels.
Click image for larger view.